2021 Virtual Conference Registration is now open!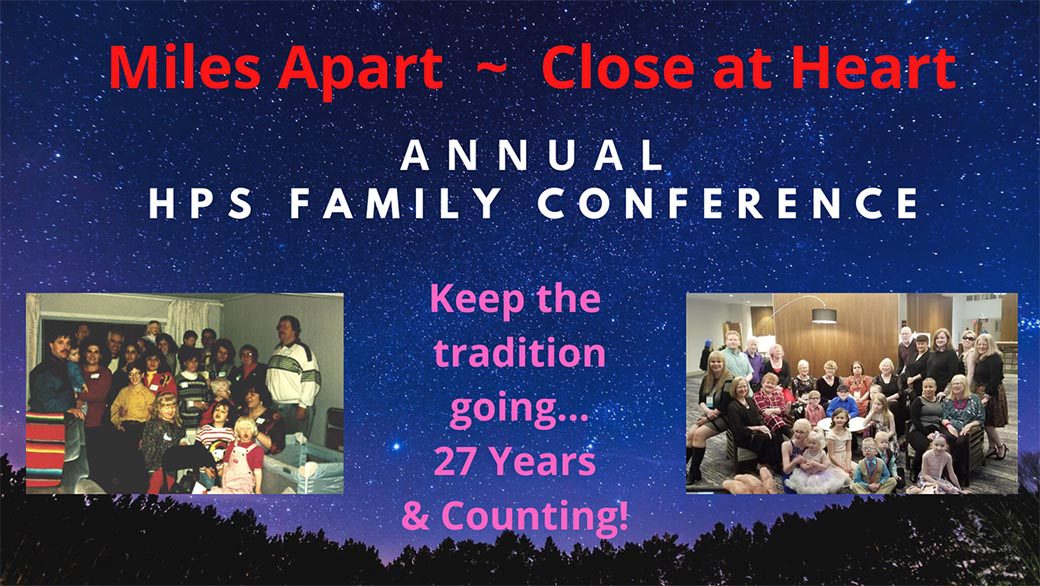 We hope you can join us for our 2021 Virtual Conferences!
This year we are still holding our two annual family conferences, only in virtual formats.
Our annual New York Family Conference will be held virtually on March 19th through March 21st and on March 18th we will have our pre-conference Mother's Workshop on Zoom.
Registration is now open for our March Conference on our conference website, which you can access with the following link for the 2021 Family Conference. There you will be able to see all of the programs and speakers ready to make this an educational and fun event! Registration will be open to all individuals, professionals, and families in the HPS community.
Our annual Puerto Rico Family Conference will be held virtually on April 24th and 25th. Registration for our April Conference will be opening soon!
If you have any financial barriers to attending either conference, we have a conference scholarship available. Use this link to submit your scholarship application.
GET INVOLVED!!
We are still looking for help from members for the March conference!
The Friday Night Family Album needs videos and stories about: Who you are; Where you are from; The biggest thing that happened to you in 2020; and What you are most looking forward to in 2021.
The Saturday Night Dinner Theatre also needs your pictures and videos of your talent (only 2-3 minutes long, please). Be creative! All talents are welcomed. You can email all videos and pictures as well as questions about the events, to: KBrantner@hpsnetwork.org.