Donna Appell, R.N.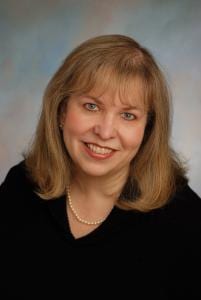 Donna Appell is Executive Director and Founder of the Hermansky-Pudlak Syndrome Network. In 2002, Appell was appointed to the American Thoracic Society's Public Advisory Roundtable (ATS- PAR) and received The ATS Public Service Award. In 2007, she was appointed to a two-year term as the Chairperson of ATS PAR and upon completion, received three awards including the "Presidential Commendation". In 2015, she was presented with the "Visionary Award" and was honored to receive an EMERITUS membership of PAR.
Her work in advocating for families with special needs children spans two decades and among other projects, she was a co-founder of Project DOCC – Delivery of Chronic Care. This medical education curriculum enabled healthcare professionals to walk in the footsteps of individuals with chronic illness and their families and was featured in Parade Magazine and the New York Times. Project DOCC was covered in "Women's Day SALUTES" in Women's Day Magazine, and in the section of "Women Who Make a Difference" in Family Circle Magazine. Through her role in Project DOCC, she was presented with the Parenting Leaders Award, from Parenting Magazine and The Parent Award from North Shore Child and Family Guidance Center in 2002.
Additionally, she served five years on the Board of Directors of the Genetic Alliance, Washington, DC, and was a member of the Coalition of Genetic Fairness whose successful mission was lobbying to support the passage of the Genetic Information Nondiscrimination Act in 2008.
Appell is a Director and Scientific Advisor for the National Organization of Albinism and Hypopigmentation (NOAH). Continuing her work in Puerto Rico and with leaders in pulmonary medicine, Appell was instrumental in the opening of the Pulmonary Fibrosis Clinic in Mayaguez, Puerto Rico: the first lung disease clinic in the Caribbean. Appell was employed 22 years as an RN in an Open Heart ICU. She was awarded the Veritas Medal for Outstanding Alumni where she graduated Magna Cum Laude. In 2013, Appell and her daughter were chosen as one of 30 Heroes to celebrate the 30th Anniversary of the Orphan Drug Act by the Office of Orphan Product Development at the FDA. In 2014, Appell and the HPS Network received the inaugural recognition from ATS of "Innovations in Health Equality Award".
Stanford University School of Medical Ethics Filmmaker in Residence followed Appell for three years and chronicled the efforts of the HPS Network to recruit to a phase-three drug trial for pulmonary fibrosis. The documentary "RARE" has been seen on PBS and won film festivals and has been used frequently as Medical Curriculum for many healthcare disciplines. On February 23, 2015, RARE was screened at the Carnegie Institution for Science, DC, as the opening for "Rare Disease Week on Capitol Hill 2015" and Appell, her daughter and Dr. William Gahl, NHGRI, were panelists for a discussion about research and rare diseases.
In 2016, Appell was appointed to the External Advisory Boards of the Graduate Programs in Human Genetics in both Sarah Lawrence College and Long Island University. She has been published in chapters of books and journals and is frequently asked to lecture.
Her most honored role is as the mother of two incredible children who teach her everyday about the meaning of life and love.