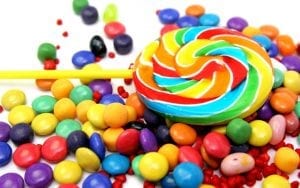 Families impacted by Hermansky-Pudlak Syndrome will gather for the 26th Annual HPS Network Conference, March 8 – 10, 2019, at the Long Island Marriott in Uniondale, N.Y. This year's theme: "Life is Sweet When We Are Together."
The HPS Network Conference is a place for families, physicians and researchers with an interest in Hermansky-Pudlak Syndrome (HPS) from around the world to gather for fellowship, education and fun.
The conference includes:
Opportunities to meet and network with other families impacted by HPS
Educational sessions for everyone from the newly diagnosed, to seasoned veterans. Topics include an overview for those newly diagnosed, women's health issues, coping with the GI complications of HPS and information about lung transplantation, among others.
Updates on the most current HPS research
Opportunities to meet the doctors and researchers working to find better treatments, and someday, the cure
Sessions designed to be a chance for attendees to have fun with new and old friends
Sessions to learn how your family can participate and be a part of the solution
Opportunities to participate in HPS research
A workshop for the moms of kids with HPS
Kids Camp – fun activities and a field trip for kids over five years old (Childcare is provided.)
Spanish language translators will be available.
Limited scholarship assistance is available in some cases. Contact the HPS Network to learn more.
For more information about the conference, please visit www.hpsnetwork.org/conferences or e-mail: info@hpsnetwork.org.