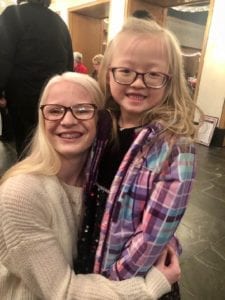 JoAnn Criblez and The Jingle Boys entertained an audience of HPS Network supporters at Jingles and Jazz, held Dec. 12 at the Tilles Center Atrium, Long Island University Post. The fundraiser to benefit the HPS Network featured a range of holiday favorites, mostly performed in a jazz style. Attendees also took part in a basket raffle and enjoyed holiday cookies and snacks.
The program also included special guest vocalist including: Ashley Appell, Natalie Diaz, Nina Cialone, Beatrix Postley and Lydia and Nitha Paulus.
The HPS Network is also grateful to the many sponsors that bought ads in the event program.