Events
December 2020 Events
New Year's Eve eve
Join Donna on Wednesday, December 30, 2020 at 8 pm. on Gatherly.
Click here for more information!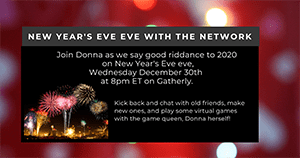 Annual HPS Christmas Concert Jingles and Jazz 2020 was held on December 12, 2020
This year, our annual Jingles and Jazz Christmas Concert was virtual.
October 2020 Event
Spooktacular Party was on October 30, 2020. Everyone had a great time! Thanks for attending.