Lisa Young, M.D.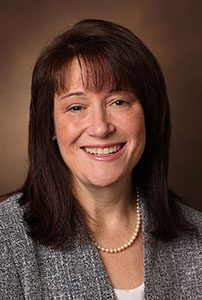 Lisa Young, M.D Lisa Young, M.D., is a physician-scientist focusing on research in genetic and interstitial lung diseases (ILD). Dr. Young's research lab utilizes both laboratory-based and patient-oriented research approaches to study interstitial lung diseases and other rare lung diseases in both adults and children.
Her lab's primary interest is in the role of the alveolar epithelium and alveolar macrophages in the regulation of pulmonary inflammation and fibrosis. They utilize genetic mouse models to understand the cell biology and mechanisms of ILD pathogenesis. They also maintain a longitudinal research cohort of children with ILD and other rare lung diseases.
Currently her lab is looking at mechanisms of Pulmonary Fibrosis in Hermansky-Pudlak Syndrome (HPS) The lab's studies utilize mouse models to understand what causes pulmonary fibrosis in HPS and how new therapies might be developed. Their hypothesis is that HPS trafficking defects in alveolar epithelial cells result in increased reactive oxygen species production and enhanced secretion of mediators, which recruit and activate alveolar macrophages in the local microenvironment. They also study how these mechanisms apply to other more common forms of ILD.