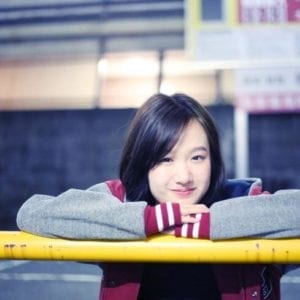 Sabrina Sakoda, president and founder of Dream Bridge, will be at the 2020 HPS Network Conference to talk about her work screening RARE around Japan. Sakoda raised the money to have RARE, a documentary about a drug trial to treat Hermansky-Pudlak Syndrome, translated into Japanese. She didn't stop there. She began looking for places to screen the film and so far has screened RARE around Japan at venues ranging from high schools to hospitals to pharmaceutical companies.
Sakoda named her non-profit in reference to a line in the film she found moving. After word went out to the trial participants that the study was ending, one of the participants, Elsie Gonzalez, told Dr. Gahl, the trial's primary investigator,  she was worried about how he took the news. She told him that he shouldn't feel as though he let us down because the trial gave us hope – that he was her dream maker. Thus, Sakoda named her non-profit Dream Bridge.
Come learn more about how Sakoda, her non-profit and the documentary RARE at the 2020 HPS Network Conference in Uniondale, NY. Learn more about the conference here: https://www.hpsnetwork.org/27th-annual-hps-network-conference/.